Products tagged with 'electric hospital bed'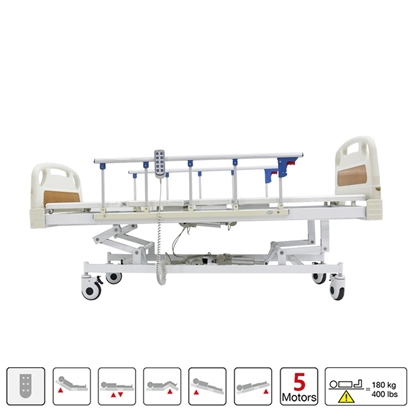 Our full-electric hospital bed is the luxury and advanced version of HB-E202 that provides more comprehensive functions as height adjustment, Trendelenburg and anti-Trendelenburg. This affordable nursing bed is consists of a steel plate, ABS head&foot board, aluminum handrails, and 4 swivel casters. Its pleasant appearance and intelligent design are intended to let users feel easy, safe and comfy during the recovery process.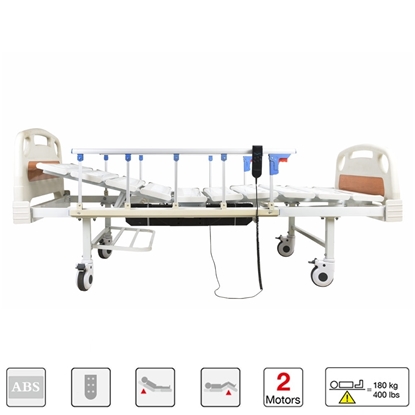 Our electric hospital bed features an electric motor controls the adjustment of the head and foot with a push of a button. It provides patients who are in low mobility the great convenience to adjust the most comfortable position when nobody around. This cost-effective bed is ideal for anyone who needs an auto-style bed for use at the hospital or the nursing home.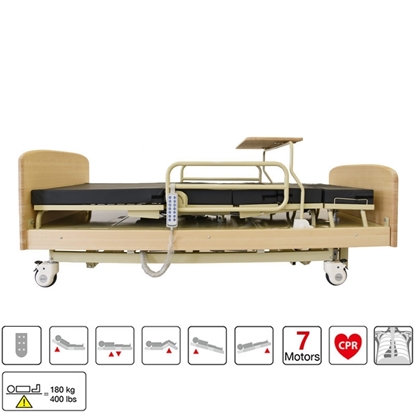 We AO MEDI is one of the leading manufacturers and exporters of the quality hospital beds. This ICU electric bed provides easy adjustment for critical positions of the patient. The easy-to-use remote control provides motorized positioning of the upper body and foot and also adjusts bed frame height for efficient use of accessories and safe and easy transfer.